CERTIFIED TO PERFORM. CERTIFIED TO LAST.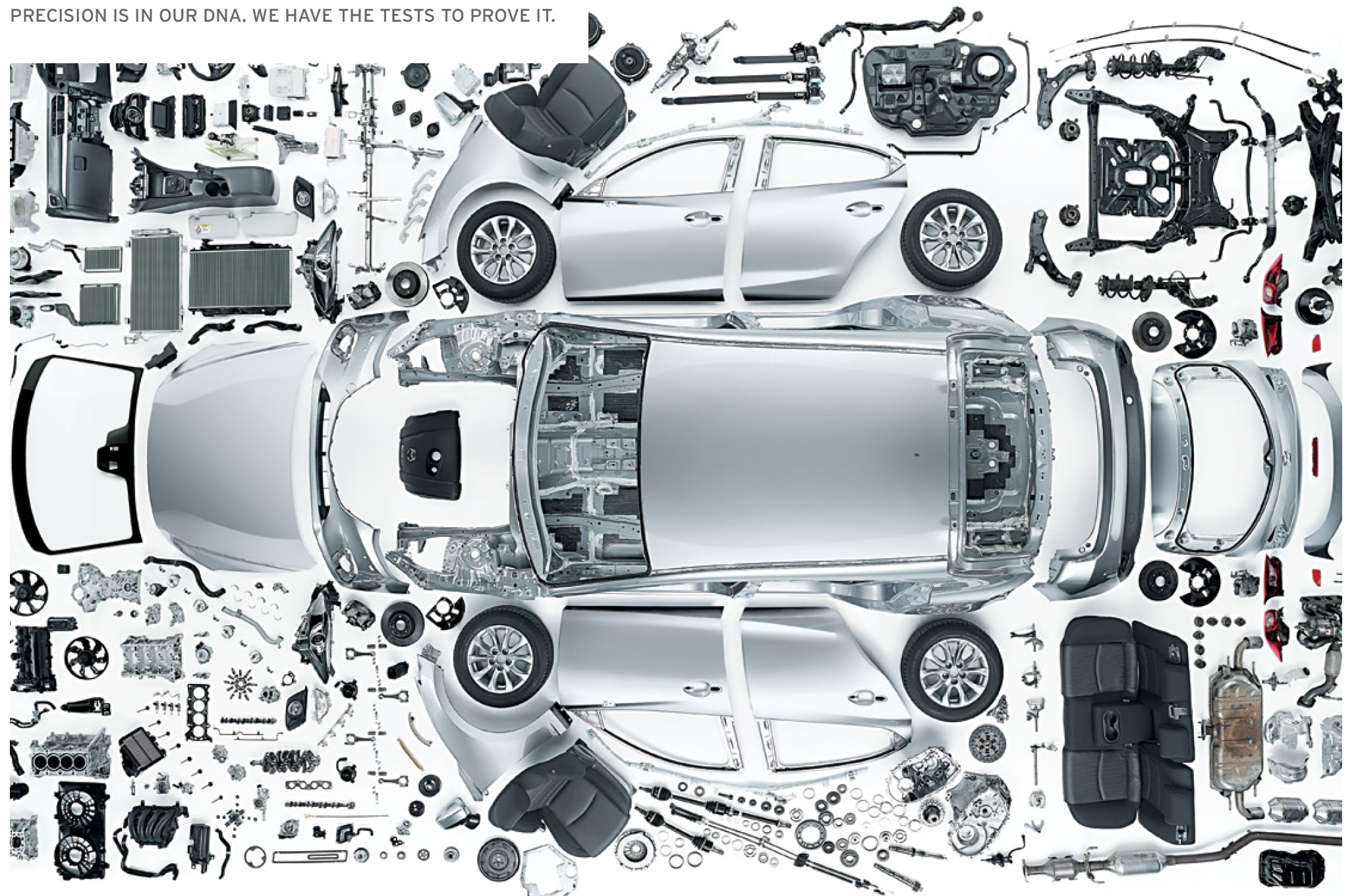 Mazda believes that Driving Matters. That's why only the best maintained late-model vehicles make the Mazda Certified Pre-Owned cut. And that's why they have to prove themselves by passing a rigorous 150-point inspection. From major to minor components, each vehicle is scrutinized and tested to make sure it meets the highest standards. So you can feel confident that your Mazda is built to last - mile after wonderful mile.
Certified Pre-Owned Mazda's include:

7-Year/100,000-Mile Limited Powtertrain Warranty:
Flywheel to freeze plug, thermostat to turbocharger, cylinder block to contact velocity points, our 7-year/100,000-Mile Powertrain Warranty has you covered.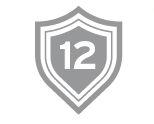 12-Month/12,000-Mile Limited Vehicle Warranty:
Every Mazda Certified Pre-Owned Vehicle comes with a confidence-inspiring 12-Month/12,000-Mile Limited Vehicle Warranty with no deductible on covered repairs, which begins once the factory warranty ends. If its not out of warranty, the 12-Month/12,000-Mile Limited Vehicle Warranty begins on the CPO purchase date.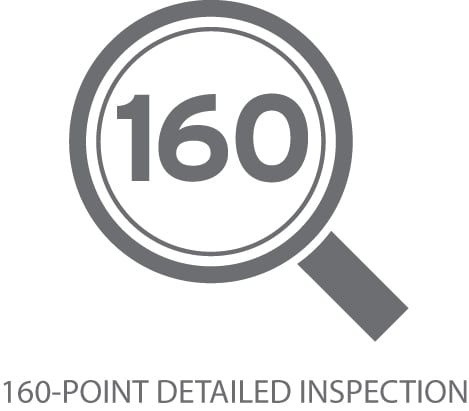 160-Point Detailed Inspection:
Each vehicle is required to endure an uncompromising 160-point inspection inside and out, performed by a Mazda technician. 
Detailed Inspection List

24-Hour Emergency Roadside Assistance
: Mazda Certified Pre-Owned buyers and qualified family members are covered 24/7 with the complimentary Mazda 24-Hour Emergency Roadside Assistance Program for the duration of the 7-Year/100,000-Mile Limited Powertrain Warranty in the U.S. and Canada. Chances are you'll never need us, but it's nice to have the confidence of knowing we're there.
Complimentary 24-Hour Emergency Roadside Assistance services include:
Jump starts
Lockout assistance
Flat tire changes
Towing to the nearest authorized Mazda dealership
Gas delivery

AutoCheck® Vehicle History Report
:To make sure you know exactly what you are getting, each Mazda Certified Pre-Owned vehicle comes with a full AutoCheck® vehicle history report and three-year Buyback Protection from Experian®.

Transferable Benefits
: No one likes to say goodbye to a Mazda. But if and when the time comes, your car will be even more attractive to potential buyers since the Mazda Certified Pre-Owned Limited Vehicle and Limited Powertrain Warranties are transferable to future owners at no cost.

Complimentary 3-Month SiriusXM Trial:
Select satellite radio-equipped Mazda Certified Pre-Owned vehicles feature a 3-month trial subscription to the Sirius Select package. You'll have access to over 130 channels, including commercial-free music, news and sports stations.

Zero Deductible on Covered Repairs:
In the rare event that a covered part needs to be repaired or replaced, your total out-of-pocket cost will be zero at Mazda Dealers throughout the United States.

Available Extended Coverage:
To extend the coverage of your Mazda Certified Pre-Owned vehicle, take advantage of our Mazda Total Advantage and Extended Confidence plans, with various available term and mileage intervals.
Mazda Certified Pre-Owned Overview
Discover Why Victorville Drivers Elect Certified Pre-Owned Mazda Near Adelanto
For California shoppers who can't afford the latest version of the Mazda CX-9 or Mazda6, there's a more affordable option at Victorville Mazda. Rather than skipping over to our used inventory, Mazda fans can explore more current vehicle listings. Our certified pre-owned inventory is exclusive to Mazda models and is the perfect middle ground between our new and used inventories. If you'd like to become a Mazda owner without causing additional strain on your budget, see what financing a certified pre-owned Mazda CX-5 could do for your California lifestyle.
What Is the Difference Between Used and Certified Pre-Owned Mazda?
If you're shopping for your first CPO vehicle, you may wonder how these certified models differ from traditional pre-owned cars. In our used inventory at Victorville Mazda, shoppers near Fontana will find on-brand options like the Mazda3 and off-brand options from Toyota, Nissan, Hyundai, Ford, and Chevy. Vehicles in our used inventory do not face restrictions on mileage, price, or model year. They also don't include any additional benefits or warranties. Their key advantage is budget-friendly prices.
Certified pre-owned inventory, on the other hand, follows strict guidelines and offers a range of ownership perks. If you're a driver that's willing to spend a little more on your next car, you'll open the door to years of benefits in terms of warranty coverage and reliable performance. Before seeing which certified pre-owned Mazda models are on sale near Apple Valley, here's a useful overview of how the Japanese automaker's certification program.
Certified Pre-Owned Characteristics and Vehicle Inspection
No matter which car or SUV it is, if it's from the Mazda lineup, it can qualify for certification. The pre-owned Mazda CX-3 must also be less than six years older than the present model year and have a travel history of under 80,000 miles. If the pre-owned Mazda meets all three guidelines, it moves to the vehicle inspection process. One of the factory-trained Mazda technicians at Victorville Mazda will perform a 160-point check. This lengthy examination inspects performance, interior, exterior, and everything in between.
After passing the 160-point inspection, the newly-certified Mazda car or SUV goes on sale at Victorville Mazda, serving Hesperia. All certified pre-owned Mazda models come with an AutoCheck® Vehicle History Report and three-year Buyback Protection from Experian® - all for your peace of mind.
Six Certified Pre-Owned Benefits for Future Mazda Owners
Now that you know the difficult road that every certified pre-owned Mazda3 took to get here, it's time to learn about the perks that add to rewarding years of ownership. If you buy a certified pre-owned Mazda in Victorville, you'll get the following benefits:
The seven-year/100,000-mile limited powertrain warranty that covers your certified pre-owned Mazda in the event of an engine, transmission, or drivetrain repair.
The 24-hour emergency roadside assistance lasts during your limited powertrain warranty. That means aid for jumpstarts, lockouts, flat tires, gas delivery, and towing.
A 12-month/12,000-mile limited vehicle warranty takes over once the original new Mazda warranty protection ends.
If you need to sell your Mazda, the two certified pre-owned warranties (limited powertrain and vehicle) can transfer to a new owner at no cost to you.
If one of the covered parts on your certified pre-owned Mazda needs a repair, you'll enjoy a zero out-of-pocket deductible at Mazda dealers like Victorville Mazda.
If your certified pre-owned Mazda comes equipped with satellite radio, you'll get a three-month trial subscription for the Sirius Select package.
Finance Your Certified Pre-Owned Mazda Car or SUV in Victorville
If you want to add more protection to your certified pre-owned Mazda CX-9, talk to one of our sales specialists about our extended coverage options. If you like the idea of owning a like-new Mazda for less, finance yours by starting with our finance application. After you've applied for Mazda financing, make the trip to Victorville to browse our certified pre-owned cars and SUVs and take one for a spin down Palmdale Road. Upgrade your next purchase by choosing a certified pre-owned Mazda today.