Victorville Mazda Oil Changes
Oil changes are the lifeblood of your car and can help to extend the life of your car by years. With the right Mazda oil changes in Victorville, CA, you can have a car that lasts and that runs well while you are driving it.
---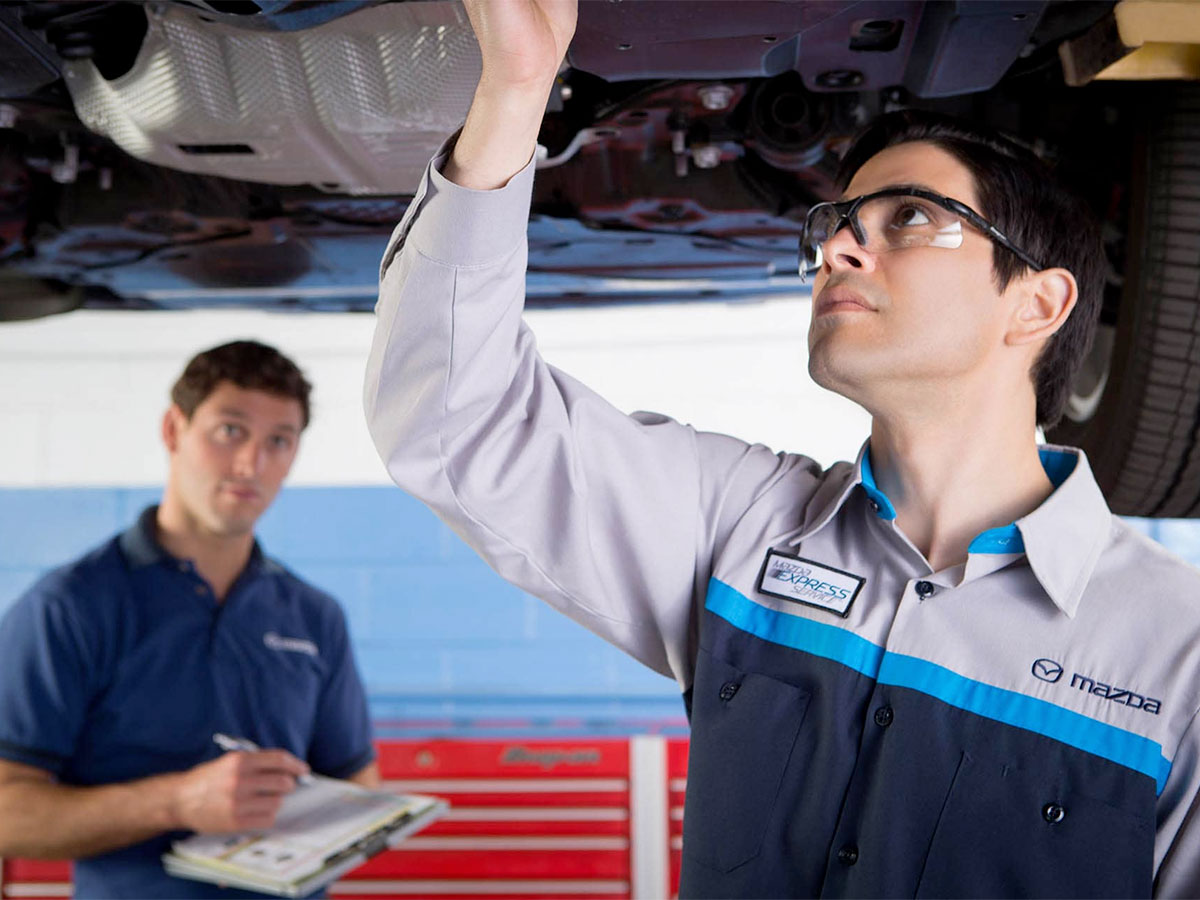 Oil Changes are Required for a Healthy Vehicle
Oil changes are a must, they are not optional. If you do not get your oil changed your car will lock up and will not run anymore. You do need to make sure that your oil change fits your needs and that it fits your driving style. If you drive a great deal you may do better with the full synthetic oil change and if you drive a normal amount you may be able to make it with just a normal oil change. Oil changes are necessary to extend the life of your vehicle and keep it running well.
  Schedule Service
What Types of Oil Changes Exist?
There are several different types of oil changes that fit different driving styles and different needs. The most common oil change is, of course, the conventional oil change. This service includes natural oil, an oil filter, and engine air filter change. A conventional oil change is good for 3,000 miles or three months and is best for drivers that are only driving a moderate amount. Another oil change type is a semi-synthetic oil change. This is an oil change that uses partially synthetic oil and that also includes your oil filter change and your engine air filter change as well. This type of oil change generally lasts around 3,000 miles and three months as well and is good for drivers that might drive a bit more or that have more expensive cars that are a bit older. The last type of oil change you might have is a full synthetic oil change. This is a change that uses fully synthetic oil and that is good for 5,000 miles or five months. This is an oil change that is best for older cars, for those that drive a great distance or a great deal, and those that need something that is not going to change in consistency or volume quickly as a traditional oil change might.
Why Choose Victorville Mazda?
Victorville Mazda has a great team of technicians that are ready and waiting to help you get your car in and out quickly so that you can get back to it. They have a great waiting area and they do offer a range of oil changes that fit different driving styles so that you can find one that works for you.
  Schedule Service