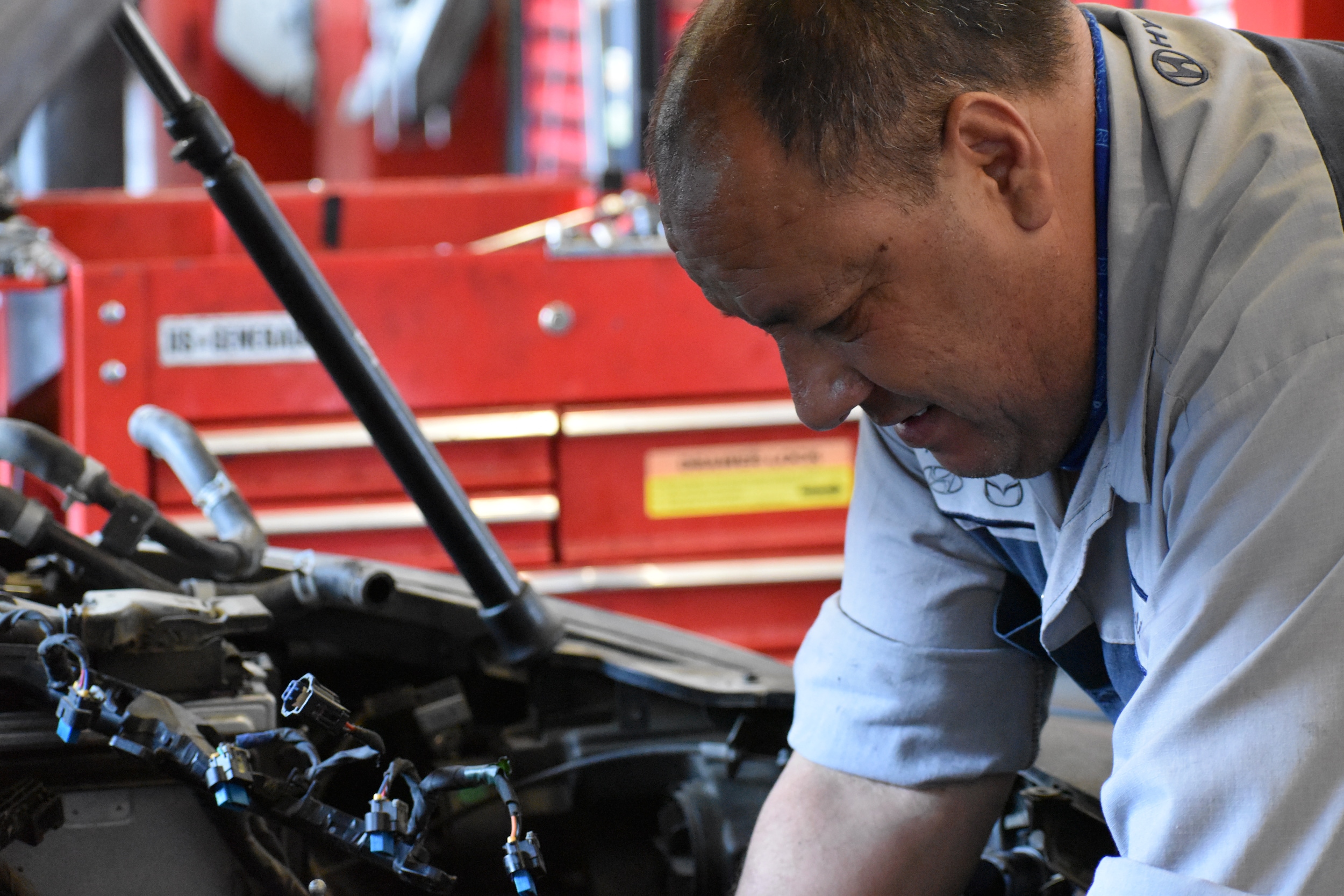 Your Mazda's Battery Is Essential In Getting You Where You Need To Go.
Today's cars are virtually a computer on wheels. The battery is the head of the vehicle and supplies electricity to the complex computer and con
trollers.  Keeping your battery in top shape and prolonging its life will help ensure it provides the power you expect of your Mazda. 
Here are a few tips to maximize your battery's health:
Don't overtax your battery.  Avoid using power while the engine is off to ensure your battery maintains a full charge.  Many aftermarket plug in devices may continually tax your battery even when your car is not running. 

Drive Smarter. The vehicle charging system is maximized when the vehicle is decelerating and coasting.  Leave room between the car you are following in city driving.  Avoid abrupt stopping and accelerating. 

Regular Maintenance. Battery performance can be impacted by corrosion, loose connections, dirt, grease buildup on the battery, and more.  Many of these conditions can be prevented by routine batter inspections and maintenance when you service your vehicle at Victorville Mazda.  Early detection of potential issues saves you time and money. 
There's plenty to consider for keeping your battery in top shape for your Mazda. It's important to keep in mind that batteries come in different types, capacities and sizes. Although a battery's external appearances are similar, the internal construction and characteristics of batteries are different. It's important to have the right battery for your coupe, sedan, SUV, truck, or hatchback.
Victorville Mazda services all makes and models of vehicles. We are local to the High Desert area including but not limited too: Victorville, Apple Valley, Hesperia, Adelanto, Barstow, and Lucerne Valley. Allow our certified technicians take care of your vehicle and identify any potential issues early through our complimentary multipoint inspections.