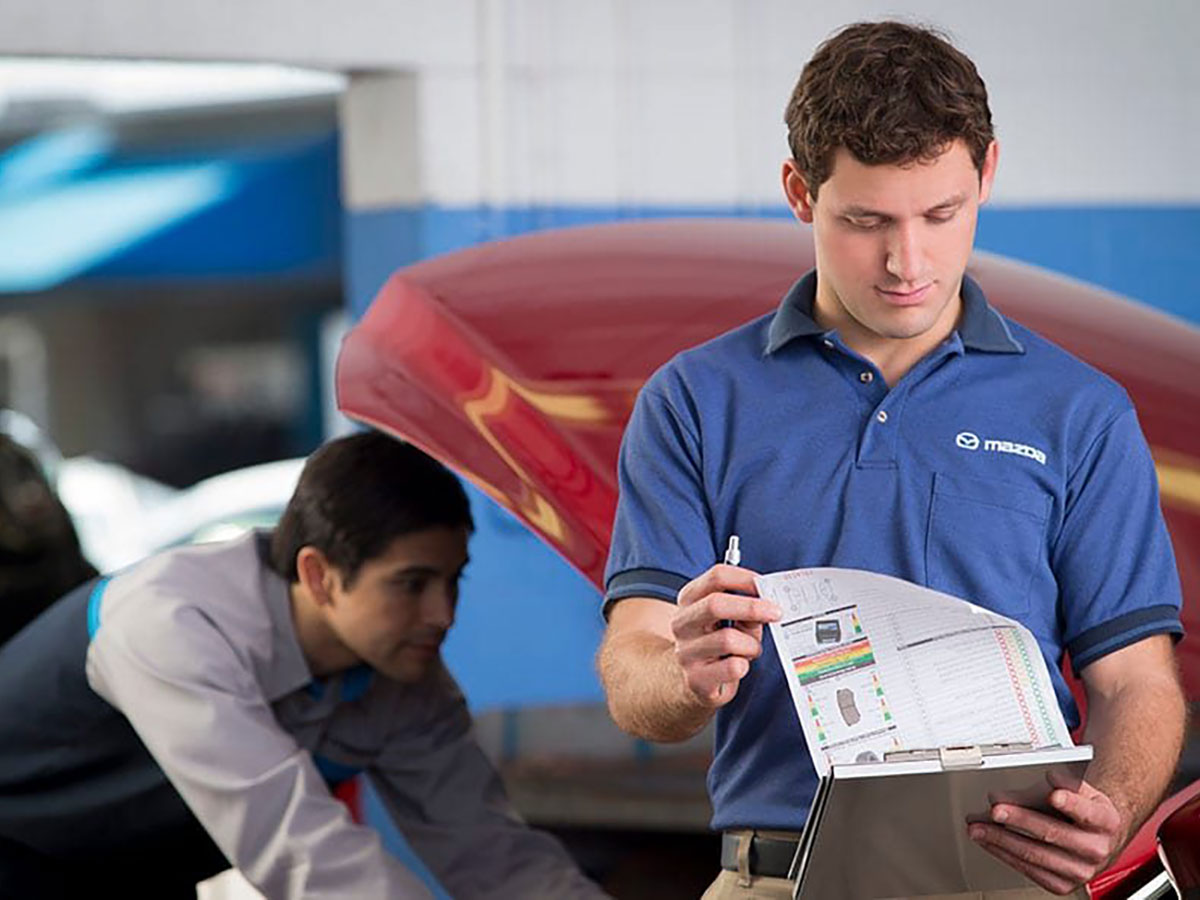 Victorville Mazda Coolant Fluid Exchange Service
At the Victorville Mazda dealership and service center, customers can get their coolant fluid exchanged when it eventually becomes necessary, which will be the case for all drivers eventually. Mazda vehicles are resilient, and people should not run into any major issues with their car fluids for a long time. The people who are careful drivers and who do not drive all that frequently may need to replace the different automotive fluids even less often than normal. However, the coolant fluid is still going to have to be changed eventually, even if the drivers in question are careful to care for their cars.
Oil and Coolant Fluid Changes
Some concerned drivers might worry that they will need to get their coolant fluid changed as often as they will need their oil changed. After all, these are both types of automotive fluid. However, both of these fluids have very different functions, and people will not have to get everything changed as often as everything else. Still, that doesn't mean that people can neglect the process of getting new coolant fluid, even if they're confident that everything in their vehicles is functioning perfectly normally and effectively.
The coolant is just not going to work well forever. It can start to degrade, just like everything else in a vehicle. The parts can fall apart, and the coolant fluid can undergo the sorts of long-term chemical changes that will make it that much less efficient at its primary function. As a result, the car's engine will not be at the right temperature when it's being operated. Some problems with corrosion can also start to occur, so this is the sort of issue that can only cause more issues throughout the rest of a Mazda vehicle.
Changing the Coolant Fluid in Victorville, CA
Different cars might need to get new coolant liquid at different times. As is often the case with automotive maintenance, people should take the mileage of the car into account when making this decision. If they have drive across about sixty thousand miles, then it is probably time for new coolant liquid. However, the time-table might start to change a little bit after that initial coolant fluid replacement.
For one thing, the car's engine might start to degrade at that point. Even the best Mazda vehicle will wear down after a while. Once the car has been driven across another thirty thousand miles, it might be time for a coolant fluid change. People shouldn't just get the fluid replacement after sixty thousand miles each time, especially if they're in areas that are prone to temperature changes. This will be the case for Apple Valley and Victorville customers, who can go to the Victorville Mazda dealership.
Hours
Monday

10:00am - 8:00pm

Tuesday

10:00am - 8:00pm

Wednesday

10:00am - 8:00pm

Thursday

10:00am - 8:00pm

Friday

10:00am - 8:00pm

Saturday

10:00am - 8:00pm

Sunday

10:00am - 7:00pm